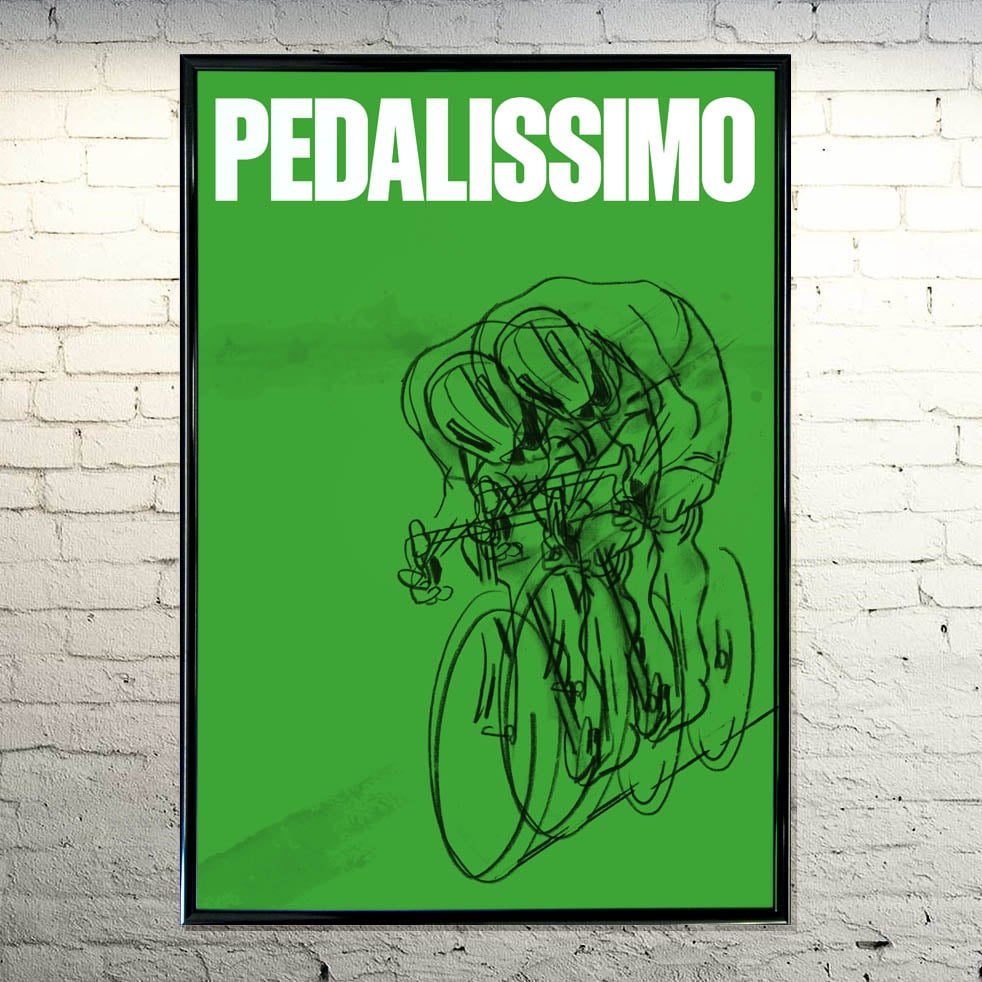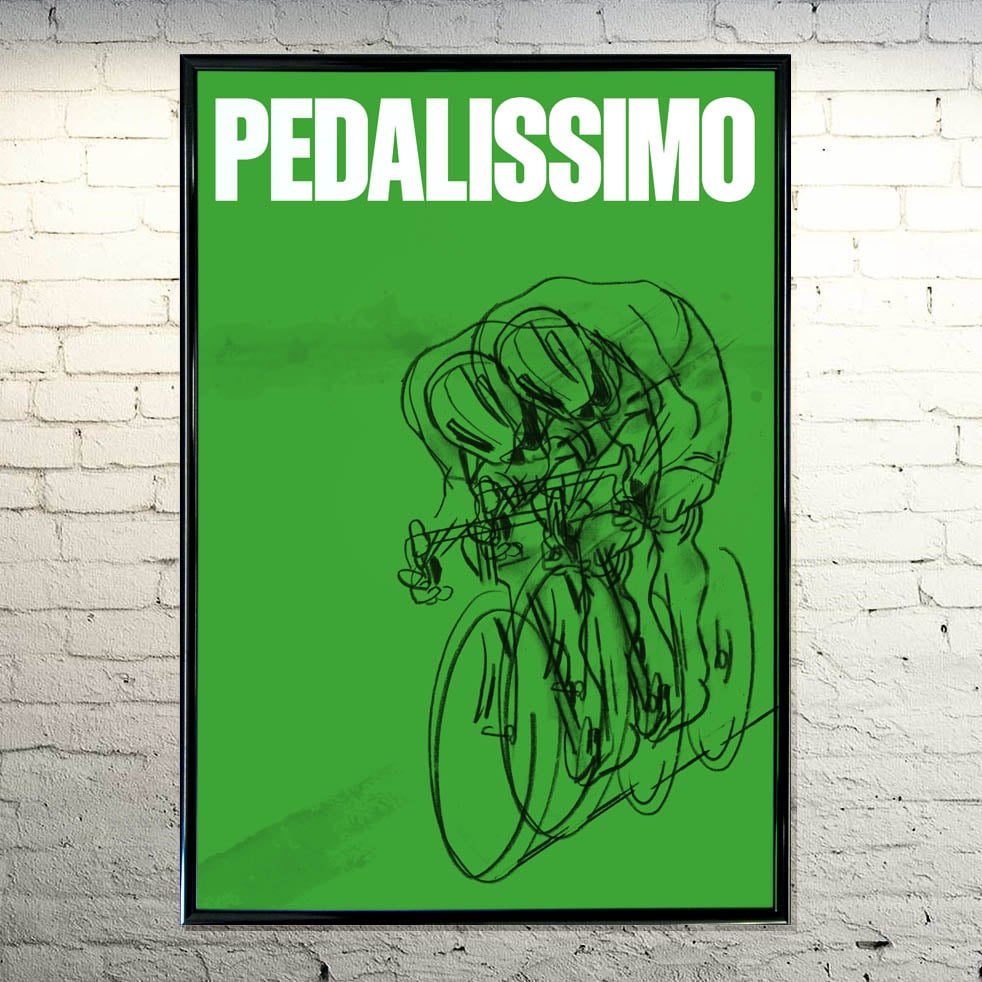 Pedalissimo Green
£30.00
A3 Digital print using archival inks on 324 gsm Mohawk Superfine acid free paper.
Signed, dated and with World Sport Print emboss.
All prints arrive inside a cello bag with a 1.4mm backing card inside a Defenda cardboard envelope.
Cycling Tone 7. Pedalissimo.
The double image of Pedalissimo evokes that constant hammering on the pedals.
Cadence, cadence, cadence. The body gets into rhythm, the mind plays games.