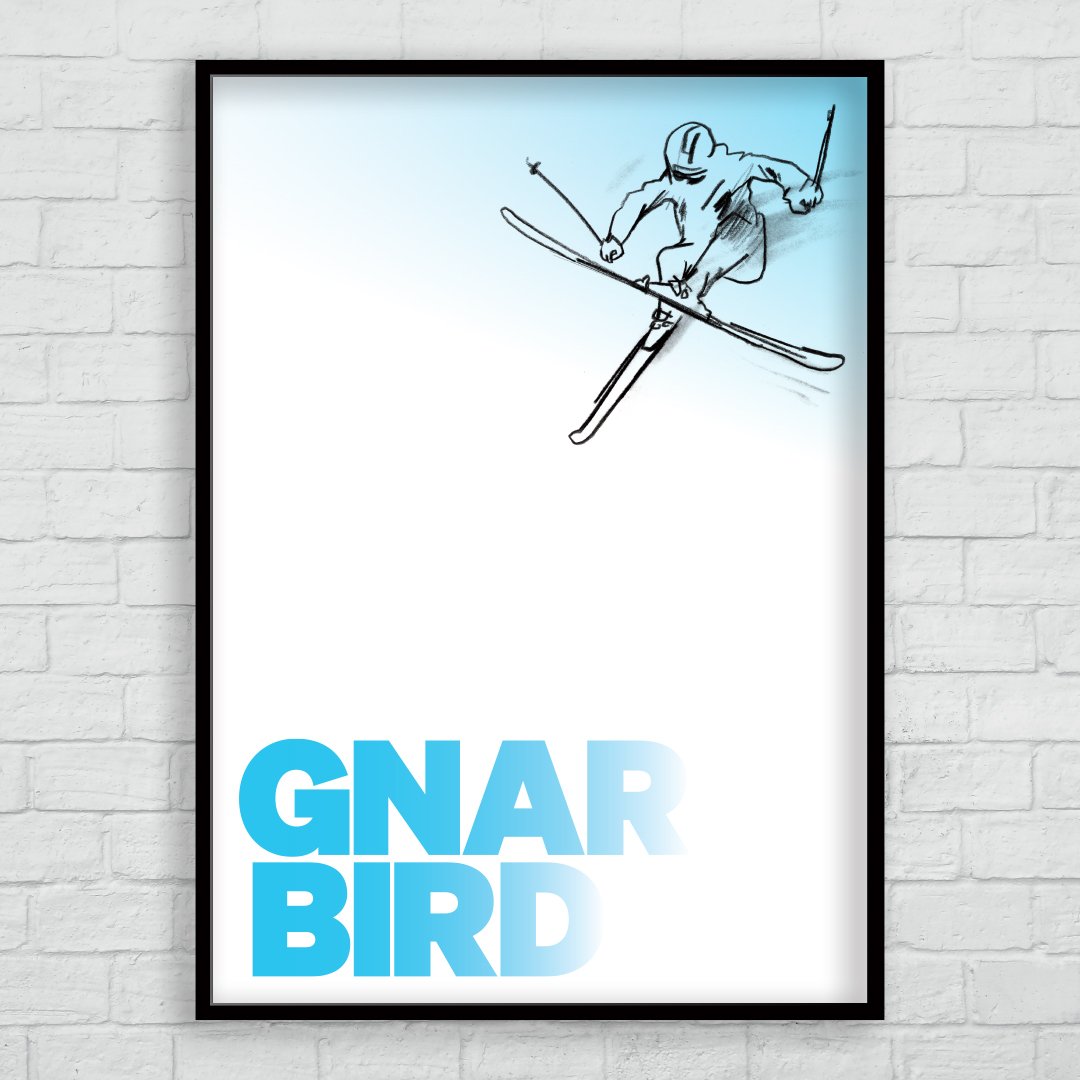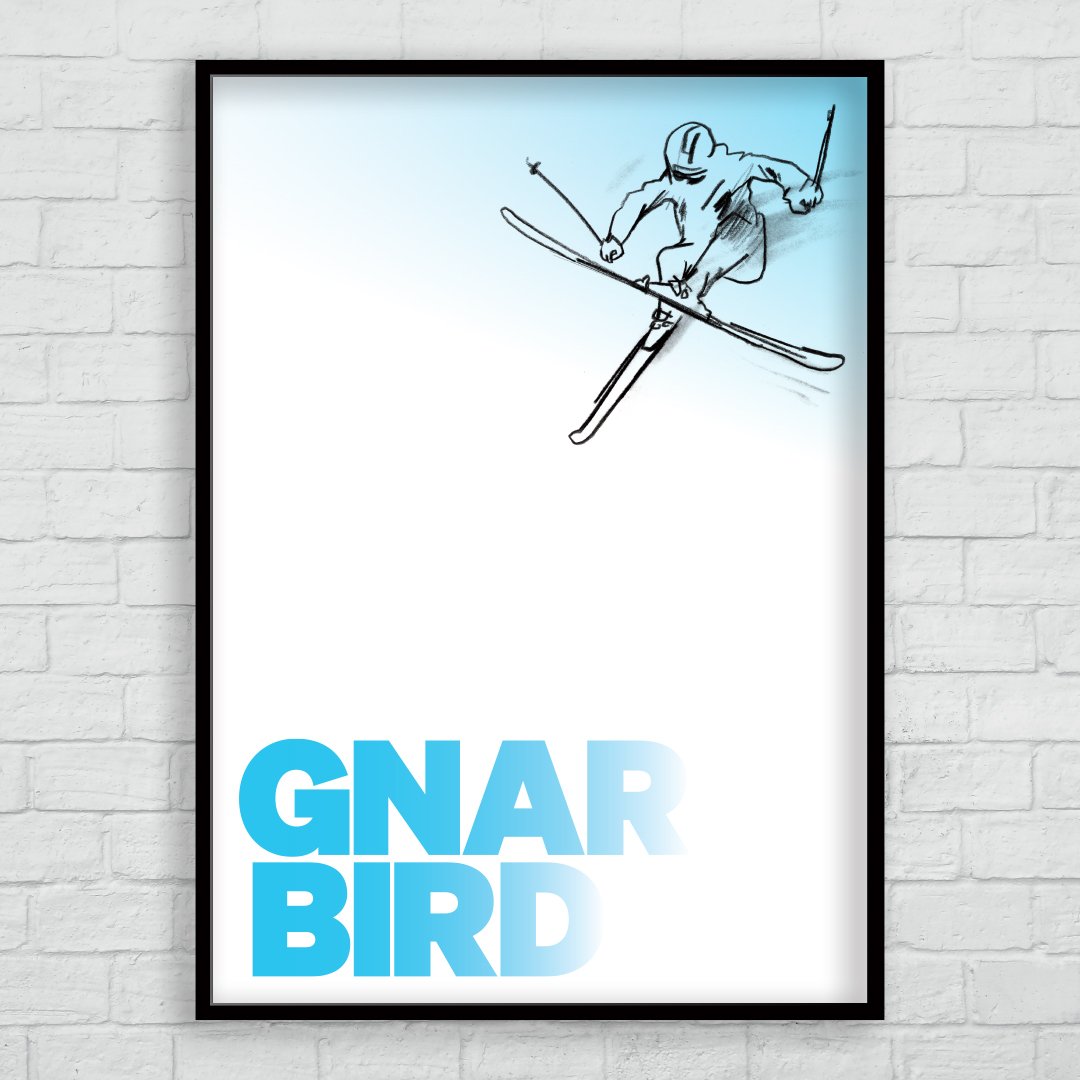 Gnar Bird
£30.00
A3 Digital print using archival inks on 324 gsm Mohawk Superfine acid free paper.
Signed, dated and with World Sport Print emboss.
All prints arrive inside a cello bag with a 1.4mm backing card inside a Defenda cardboard envelope.
Skiing 4. Gnar Bird.
Gnarly skier - dangerous, uber cool, crazy. They ski any lines and they fly, hence the bird.